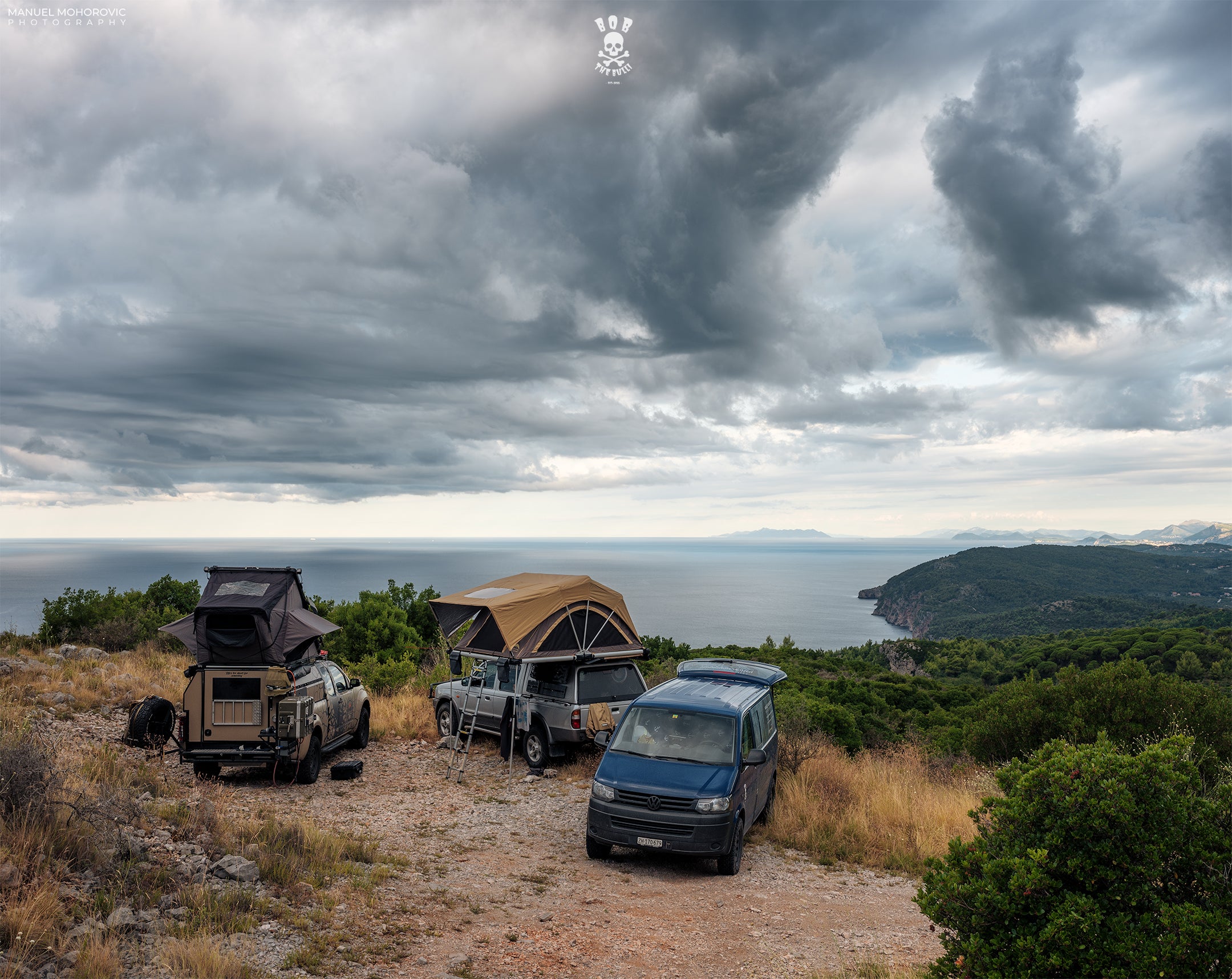 Overlanding & Landscape Photography Tour
Adventure, Landscape Photography & Overlanding
Immerse yourself in an unforgettable adventure journey through the diverse and fascinating landscapes of Croatia, Bosnia Herzegovina and Montenegro.
This unique travel combination of off-road overlanding, landscape photography and lost places photography offers you the opportunity to dive deep into the breathtaking nature and rich culture of these three stunning countries.
You can choose between two exciting one-week tours: explore the beauty of Croatia or discover the mysterious places of Bosnia Herzegovina and Montenegro.
For the ultimate adventure experience, you can also experience both weeks as one unforgettable two-week trip.
Join us on a journey of discovery and let yourself be enchanted by the magic of the Balkans.
The tours
The tours are divided into 2 different tours. One week Croatia or one week Bosnia Herzegovina & Montenegro.
If you want, you can also book both weeks as one big tour.
Croatia Exploration (1st week):
In the first week you will experience the majestic mountain landscapes of Croatia, while driving on overlanding routes through breathtaking natural landscapes and charming mountain villages. Here you'll have the opportunity for stunning photo moments, be it with views of rugged karst mountains, the Adriatic coast or historic towns.
Bosnia Herzegovina & Montenegro (2nd week):
The trip takes you further into the impressive mountain world of Bosnia Herzegovina and Montenegro. You will overcome challenging overlanding routes, explore hidden treasures, ancient ruins and remote villages amidst impressive mountain scenery. Photograph abandoned sites and experience the rich local culture.
Adventurous Two-Week Tour (1st + 2nd week combined):
For the adventurous, we offer the complete two-week trip, a captivating combination of mountain adventures in Croatia, Bosnia Herzegovina and Montenegro. Here you will dive deep into the world of overlanding and discover the diverse natural landscapes of these impressive countries.
Overlanding Experience:
You will explore these diverse mountain regions with our tour guide Manuel on specially scouted overlanding routes. Enjoy the challenge of off-roading and experience the freedom of traveling off the beaten path.
Photographic Treasure Hunt:
Landscape photography and exploring and photographing lost places are the focus of this trip, along with overlanding and group spirit. Whether you are an experienced photographer, an ambitious amateur photographer, or a photography novice, our trips offer numerous opportunities for stunning shots amidst the imposing mountain scenery and fascinating Lost Places.
Croatia Highlights (Tour 1):
Istria:
Discover the mysterious forests and charming towns majestically perched on the hills. A region that combines nature and culture in perfect harmony.
Abandoned Military Airbase:
Enter a forgotten world, a once busy military base, now reclaimed by nature. A place full of stories and secrets. Here you will go deep into the mountain.
Velebit Mountains:
Follow the legendary footsteps of Winnetou through the impressive Velebit Mountains. A wild, untouched landscape that inspires adventure and lifts the soul.
Dalmatia and the wild Dinara Mountains:
Immerse yourself in the beauty of Dalmatia and experience the rugged, wild Dinara Mountains. A region that uniquely combines adventure and breathtaking views.
These highlights offer just a glimpse of the diversity and fascination that awaits you on your Croatia tour. Ready to unveil the secrets of these regions?
Impressions Croatia
Bosnia Herzegovina & Montenegro Highlights (Tour 2):
Steppe-like plateaus:
Experience endless expanses and a unique steppe landscape that stretches far beyond the horizon. A sight that awakens the senses and makes the heart beat faster.
Fourth highest peak in Bosnia:
Conquer the fourth highest peak in Bosnia and be rewarded by the impressive view. An adventure for brave "all-wheel" climbers.
Lost Places Sarajevo 1984:
Enter forgotten arenas that once witnessed Olympic glory. Feel the history and magic of past sporting highlights.
Sutjeska National Park:
Discover the untouched wilderness of Sutjeska National Park. An oasis of nature, rich in biodiversity and breathtaking beauty.
Durmitor National Park:
Immerse yourself in the wild splendor of Durmitor National Park. Spectacular mountain landscapes and captivating views await you.
Idyllic Mountain Lakes in Montenegro:
Explore picturesque mountain lakes nestled in the majestic nature of Montenegro. Reflect in crystal clear waters and soak up the tranquility.
Adventurous Overland Routes:
Experience the thrill of off-road and overlanding adventures on easy to challenging routes. A trip for adventurers and 4x4 enthusiasts.
These highlights are just a taste of the exciting adventure that awaits you on your tour of Bosnia Herzegovina and Montenegro. Are you ready for unforgettable experiences?
Impressions Bosnia Herzegovina & Montenegro
MANUEL MOHOROVIC PHOTOGRAPHY
Hi, I'm Manuel
A ridge walk between minimalist simplicity, reality and fantasy - that's how I see my images. Everything I want to convey to the viewer of my photos should be visible in one image.
That's why I work with different shooting techniques like multiple exposures, focus stacking, time blending, different exposure times and yes, sometimes even simple single shots.
If you like my work and want to learn more about my techniques and workflow, feel free to book me for a personal coaching or one of my photo tours or workshops.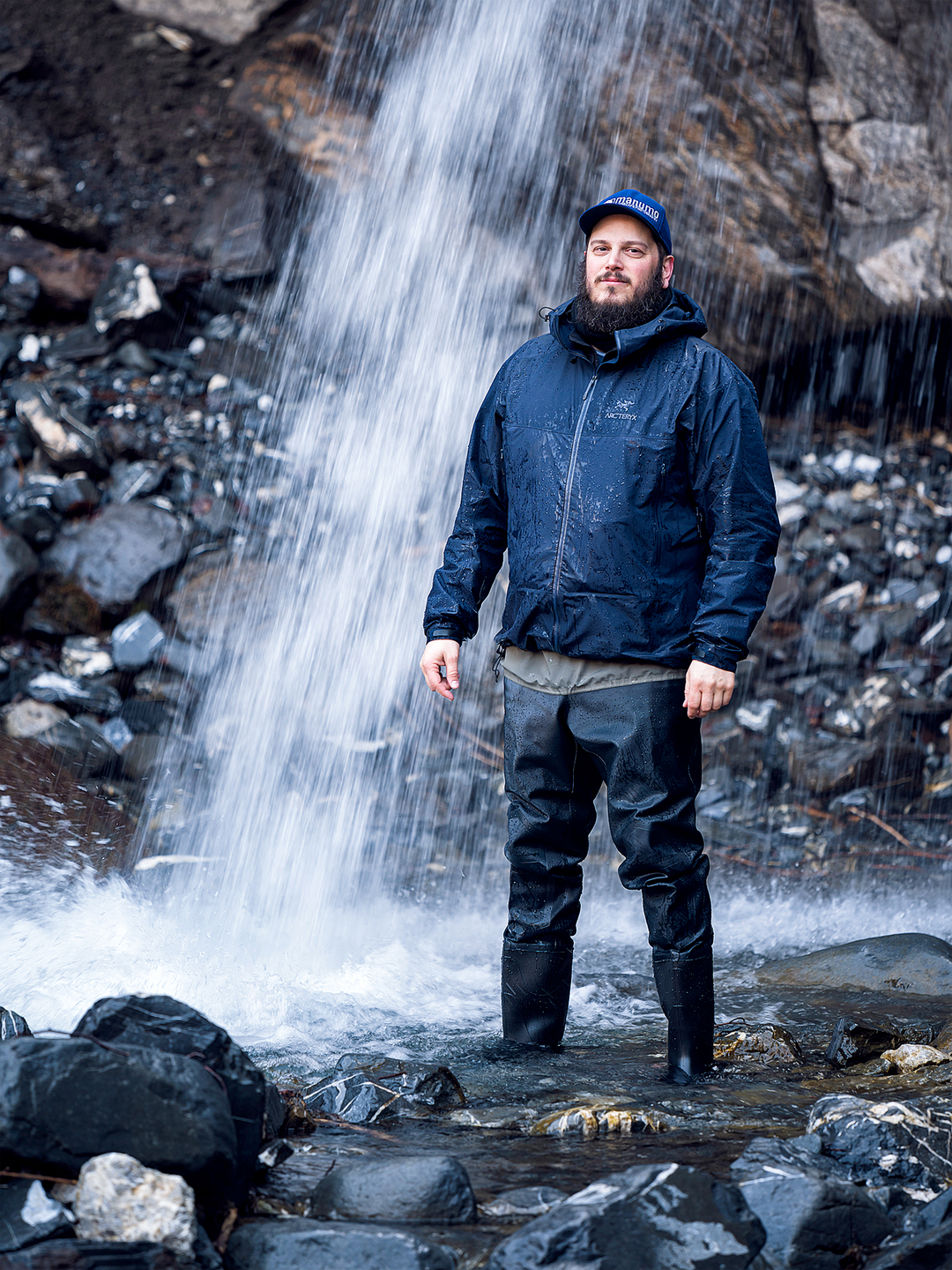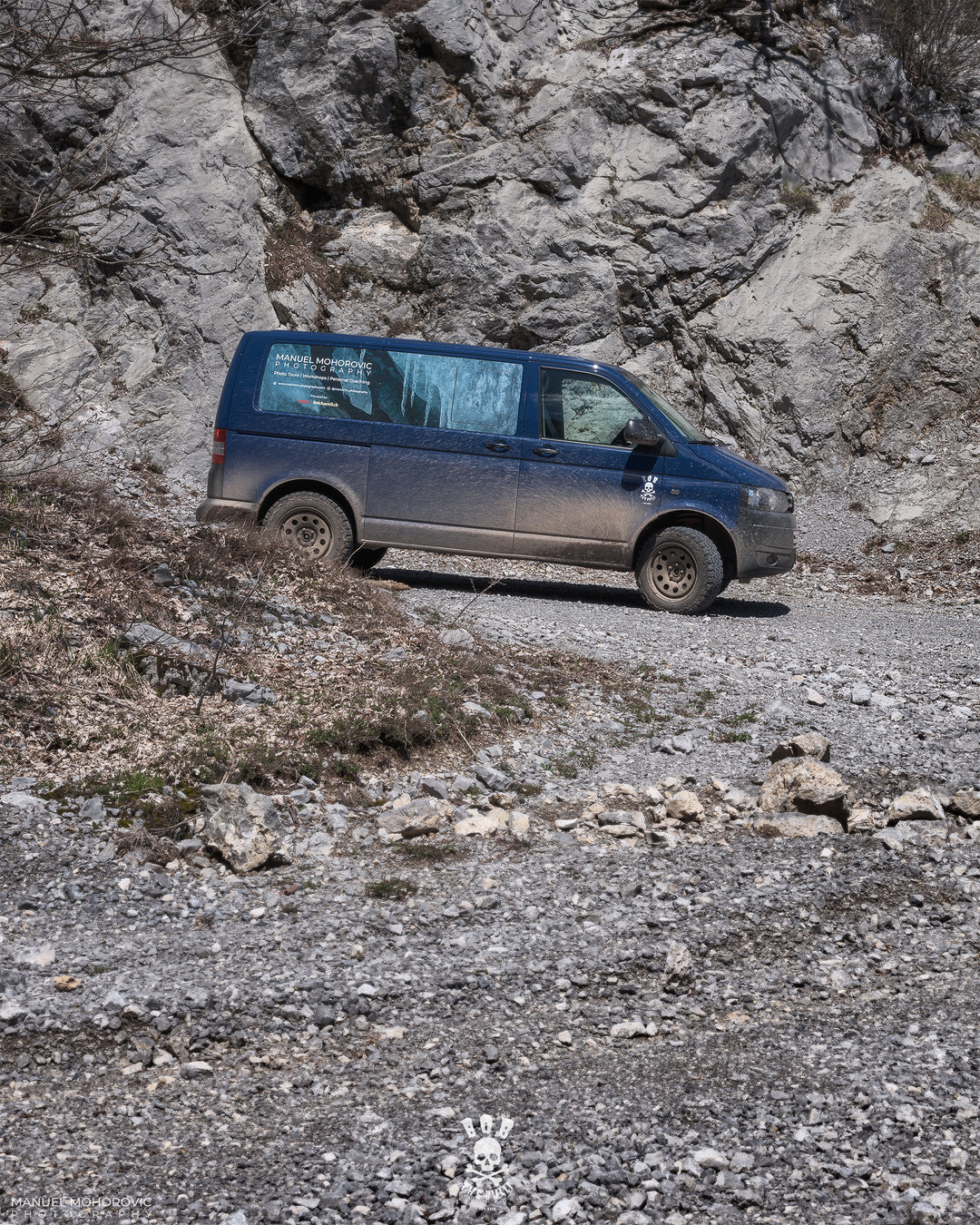 Why should you book this trip?
Discover the undiscovered, experience the beauty of the hidden and immerse yourself in adventures that challenge your limits.
This journey through Croatia, Bosnia Herzegovina and Montenegro is more than just a trip - it's a journey to the hidden treasures of nature, the forgotten stories of the past and the untapped veins of adventure.
Be ready for an unforgettable chapter filled with breathtaking landscapes, cultural discoveries and personal moments of triumph.
Book now and experience the adventure of a lifetime.
Questions about the 2024 BALKAN TOUR?
Want to know more about our 2024 Overlanding & Landscape Photography Tour Balkan Tour? Send us your question with the note "2024 Balkan Tour" and we will be at your disposal.