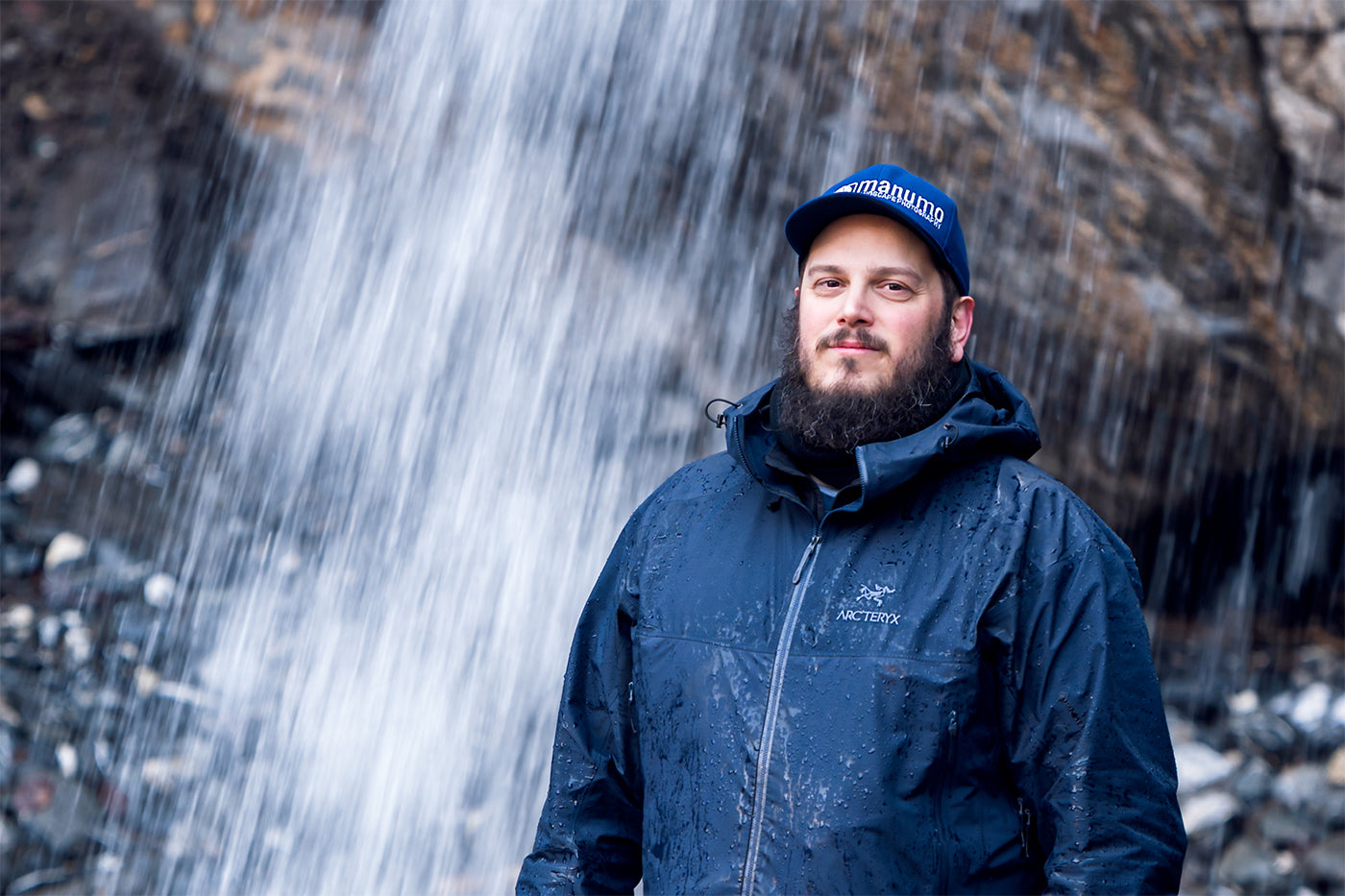 Manuel Mohorovic | Landscape Photographer
Hi, my name is Manuel and I'm a landscape photographer.
I did not always call this profession mine when someone asked me about my job. For a long time I worked in the interior design industry as a salesman and for the highlight of my "employee life" I was able to help build a startup in the interior design segment.
Even though I liked the work a lot, for a few years now I had an ever increasing urge to be self-employed to realize my ideas and visions. The freedom to organize my working time according to my ideas and wishes was, of course, a very big factor.
Through my many years working in the interior design sector, also a very visual profession, beautiful photos were not unknown to me and I always felt an interest in this kind of art. And so it came about that I just bought a camera out of the blue and started taking pictures. I quickly realized that taking photos of furniture and other things where you stand in a studio was not really my thing.
It pulled me into nature. After all these years in sales outlets, I just wanted to go outside and not sit and work in "closed" rooms. And so it came that I took a weekend in the spring of 2017 to hike to the Seealpsee in the Appenzell Alpstein Mountains. I strapped on a one-man tent and sleeping bag to my camera backpack and went to the beautiful mountain lake in the middle of one of the most impressive mountain scenery with a view of the Säntis. After a night without sleep and the impressive experience of a sunrise in the mountains, it had happened to me. I made the decision to pursue landscape photography professionally and from then on I have stuck to this goal and worked towards it.
In 2018, I set myself the goal of finding out exactly which emotions I would like to convey to the viewer of my photos.
An imagery that should animate the viewer to the following question:
Is that real or is it done with Photoshop?
A walk on a fine line between minimalist simplicity, reality and hyperreality.
Of course, my photos are edited. Because the camera itself can never reflect the emotions that I experience on the scene. The lights, the colors. Everything that I want to convey to the viewer of my photos should be visible in one picture. For this I work with different recording techniques such as multiple exposures, Focusstacking, timeblending, various exposure times and yes, sometimes simple single shots.
All these emotions and moments of time, I then merge in a photo to show pictures of the landscapes as I have during my stay, usually lasting several hours, in the field in memory.
If you like my work and you want to learn my techniques and my workflow, then you are welcome to accompany me as part of a personal coaching or at one of my workshops.
More information about the workshops and personal coachings can be found here: Photo Workshops, Photo Tours and Personal Coaching